Midoriya inherits the superpower of the world's greatest hero, but greatness won't come easy.
Collect the first 20 volumes of the bestselling My Hero Academia manga in this heroic box set! Also includes a full-color double-sided poster and an exclusive 48-page booklet featuring the never-before-seen bonus illustrations and author commentaty printed on volume 1–20's book covers in Japan!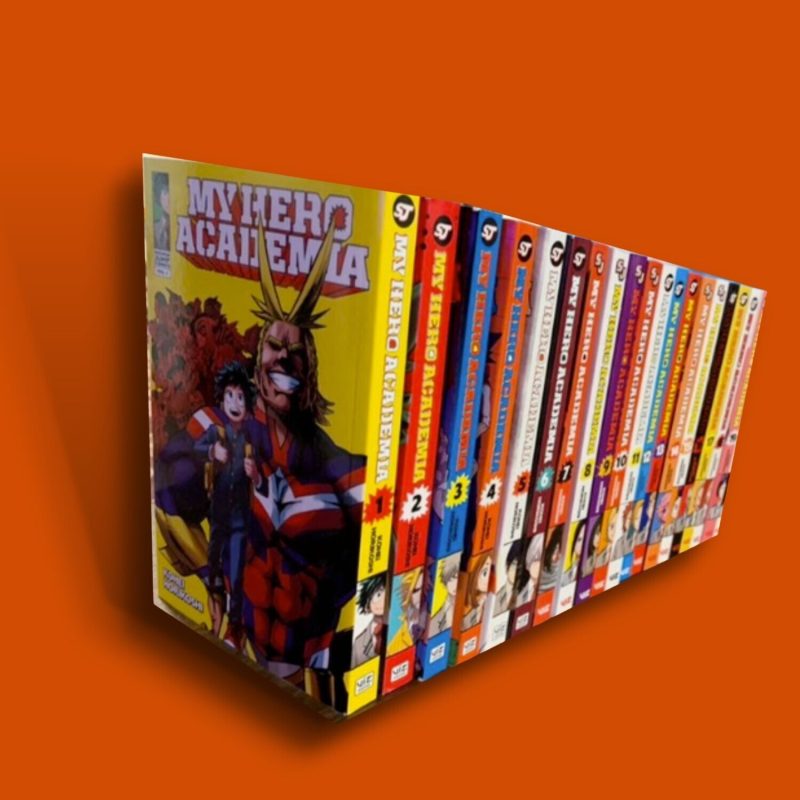 My Hero Academia is a popular Japanese manga series created by Kohei Horikoshi. It was first serialized in Weekly Shonen Jump in July 2014 and has gained a massive following since then. The story is set in a world where people with superhuman abilities, known as "Quirks," are a common occurrence.
The main protagonist of the series is Izuku Midoriya, a young boy who is born without a Quirk but aspires to become a hero like his idol, All Might. Despite his lack of powers, Izuku's determination catches the attention of All Might, who passes on his own Quirk, "One For All," to him. This event sets Izuku on the path to attending U.A. High School, a prestigious academy for aspiring heroes.
Throughout the series, Izuku and his classmates, including the fiery Katsuki Bakugo and the intelligent Shoto Todoroki, face various challenges and threats as they train to become professional heroes. They encounter powerful villains, participate in intense battles, and develop their Quirks to their full potential.
The manga has received critical acclaim for its well-developed characters, dynamic action sequences, and compelling storylines. It has also been adapted into an anime series, which has further increased its popularity worldwide.